Discussion Starter
·
#1
·
I was reading over the litany of complaints about the Brutus, and I decided to look through some of the other threads to see if there were any people who had opposing views. Here's a few of the things that I found.
The air conditioning in mine has never worked. It blows cold air when you first turn it on, but after about five minutes of run time it's blowing nothing but hot air.
I find this strange since another user said "heat and air worked great." I wonder if it has to do with the climate that the vehicle is being used in, and I also wonder if the quality of the cabin enclosure could have something to do with it.
The Yanmar diesel engine is as loud as a tank.
This is generally agreed upon by everyone. I again wonder if using the cabin enclosure or modifying it could help with this problem. Ear plugs aren't the worst thing ever though when you are using vehicles like this.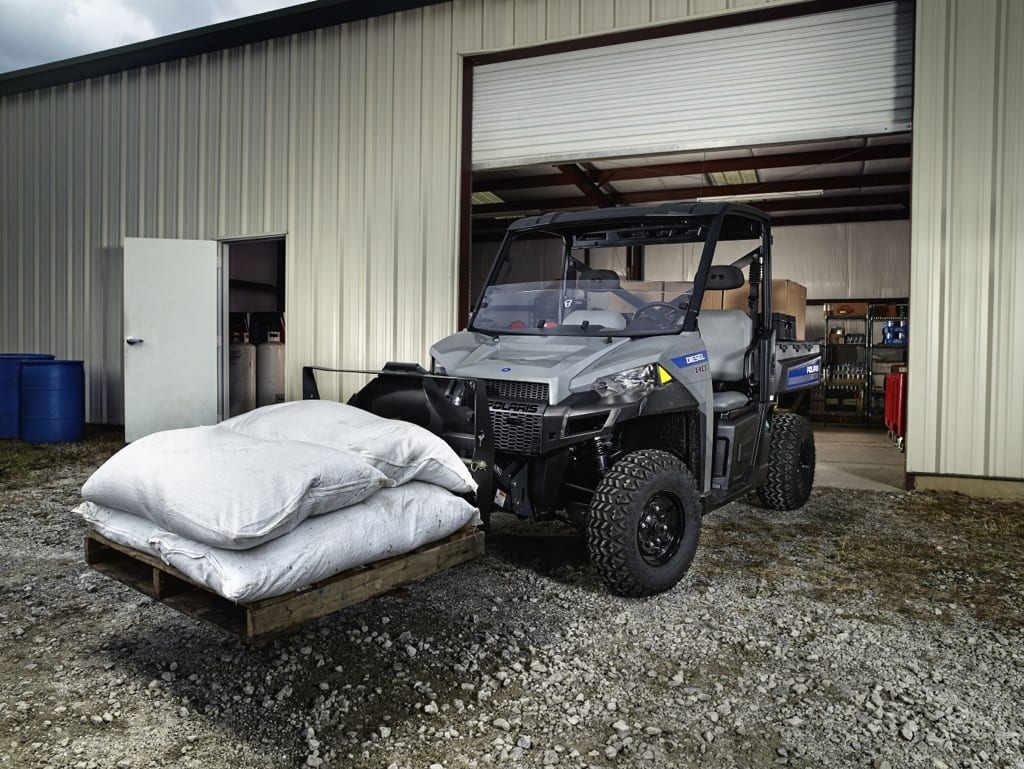 The forks, and the hydraulics that lift them are a joke. First of all the forks are too short. Forks are for lifting pallets. The length of these forks only insert about 2/3 into a standard size pallet. Then, the lifting mechanism in the front of the Brutus is not strong enough to lift the average weight pallet. Now before anyone at Polaris tries to tell me some crap about it being unsafe to make it lift anything heavier then why did you even bother offering forks? If I ever get my Brutus back from the repair shop I think I will post a video just to shock people by showing them how my Polaris can NOT lift things that most people would expect it to lift.
It is disappointing to hear this, but I do think he is being a little unreasonable in his expectations of the Brutus. Not sure what an "average weight pallet" is. You control the weight of the pallet by deciding how much you want to put on it, so I don't really get the complaint. Maybe it isn't as strong as you may like, but remember that this machine is very versatile so it can't be expected to do everything it does as well as a machine that is dedicated to just the one use.
It's too slow. I was told at the dealership that the Brutus could reach speeds of 40mph. Mine barely goes 25mph down a paved hill. When I go up a hill it drops to about 18mph. It's so slow it's painful. I took it to the dealership, and they did something that makes it go about 23mph down a hill and 20 up a hill. They also showed me this update bulletin from Polaris that states that the Brutus is only designed to go 20mph. After showing it to me he asked me to sign it. I told him I'm not signing it because I was told the Polaris goes 40mph which was a big deciding factor in my purchasing the unit. I expect and want my Brutus to go 40mph like I was told it would. Everyone who has rode in my Brutus has verbally commented about the slowness of the vehicle. It's about as fast as a riding lawn mower, literally.
I think this is pretty unreasonable. First of all, 18mph (which is about 30kph) is an acceptable speed I would say. This isn't supposed to be zooming around. It is a work vehicle, not an off-road or ATV vehicle. Perhaps a problem with the dealer who told you it would go 40mph. That is really fast for a vehicle like this. If you want something fast I think that you should go with a UTV or ATV that is a bit more for recreation.